What is vPSI?
vPSI is a unique integrated management system that effectively maximizes the benefits of learning opportunities acquired through research, analysis, positive experience, and the "unplanned events" that all organizations encounter. This is achieved by:
Measuring an organization's performance in assimilating new knowledge, and
Providing a platform for organization-wide sustainable continuous improvement.
Although the vPSI System™ originated in the world of risk management, it is much more than a risk and safety program; the way your organization responds to any kind of problem or unplanned event can be vastly improved by adopting vPSI techniques.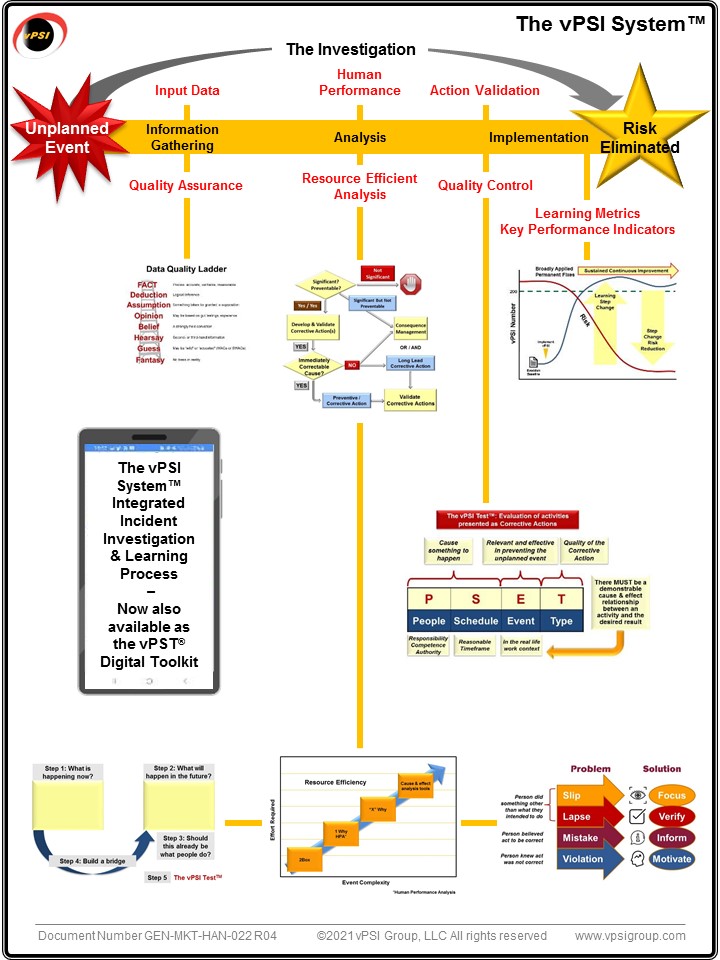 What does vPSI stand for?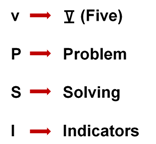 Important Links
Click here for an overview of the vPSI System™.
Click here to access our latest newsletter.
Click to visit our News page and see the latest information in the world of vPSI.
Click here for access to the vPSI Online Tools Portal.
We'd love for you to connect with us on social media:
Testimonials
Below are real comments from Managers who have implemented vPSI in their business units.

The vPSI Number™ provides actionable info that can be used to improve operational effectiveness.

[vPSI] helped the HSE team facilitate better corrective actions. Instead of me constantly coaching operations folks on bettering the metric, my directors are helping at the source build the right action. So far, our repeat incidents appear to be much less.

A culture shift is occurring to the extent that repeat problems due to ineffective corrective actions are no longer acceptable.

Safety awareness has definitely increased dramatically in our business unit this year. A large part of this was due to vPSI.

The quality of corrective actions has improved at the same time as the number of them being presented has reduced.

The vPSI metric is a better gauge of safety performance, especially when compared to lagging indicators.

We apply the vPSI philosophy to the BBS process, looking beyond the immediate individual intervention and emphasizing corrective actions to prevent reoccurrence of the at-risk behavior.

The vPSI System™ has provided Management with a tool to objectively challenge investigations and other responses to problems.

vPSI probably had the biggest impact on turning safety around this year for our operations.

Our corrective actions have definitely improved due to the vPSI program and the philosophy has been pushed to corrective actions at our tailgate meetings on the job site.

Contact us for more testimonials.